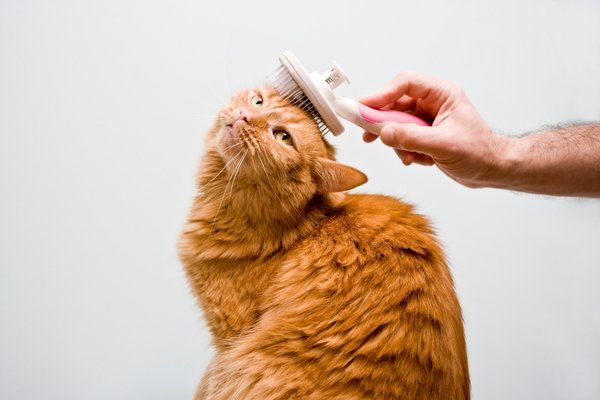 How to Choose Pet Clippers?
When choosing a pet clipper, it is important to consider the type of coat your dog has. Dogs with short coats need different clippers than those with thicker coats. You will also want to consider the clipper's attachments. This will allow you to adjust the clipper for different coat types and seasons.
Weight
When buying a pet clipper, you should ensure you get a powerful one that can handle the thickness of your pet's hair. This is important as it ensures that the cutting is done safely and leaves the hair looking neat. A good pet clipper will also be user-friendly.
Weight is another factor when buying a pet clipper. An average professional A-5 clipper weighs about 1.1 pounds. A heavier one might be cumbersome to carry. It is important to ensure the clipper is made from durable materials such as plastic or metal. However, if you are grooming a large breed, you may find the lighter blades more suitable.
Size
When purchasing pet clippers, it is important to consider the size of the blades. Different brands have different blade sizes and lengths. You'll also want to find a pair that is compatible with the breed you have. Below are pictures of the recommended length and number of blades for different breeds.
There are three common types of dog clippers. You can choose from 3F, 4F, and 7F blades. You'll also need to consider the type of hair on your pet. For example, a smooth coat needs 7F blades, while a curly coat needs 3F or 4F blades. The size of your pet's ears depends on the hair type, and the blades' size is very important. Wahl, Oster, and Remington are some of the popular brands of dog clippers. These brands have adjustable blades so you can adjust them according to the dog's coat.
In the US, the adoption rate of pets has increased significantly. According to the Insurance Information Organization, 67% of households have pets, which is expected to increase further. This growth of the pet dog population has driven the need for grooming tools, and dog clippers are essential for pet dog owners.
Sound
If you're tired of hearing the sound of pet clippers, consider buying a Silencer, an attachment designed to muffle the sound of clippers. This attachment will allow you to groom your pet easily and comfortably without worrying about your dog's nervousness. You can also choose a quieter model for dogs with nervous dispositions.
A good electric dog clipper will have a low noise level and a powerful rotary motor. This helps them cut through thick hair with ease. They also have a specially-designed blade to prevent the hair from snagging. You'll find that electric clippers make giving your dog a professional-quality haircut easier.
If you want to cut your pet's hair without disturbing it, make sure you choose a model that has a low-noise motor and a blade with a ceramic blade. The ceramic blades won't dull easily and can cut thick hair without jamming. The clipper should also be user-friendly.
Brands
Before you buy a new clipper, you should understand what is involved. Pet clippers have different motors, and they all work differently. Some have a rotary motor, while others are brushless. Those with brushless motors run cooler and quieter. They also provide more power and last longer than rotary motors. The motor of a pet clipper will determine how quickly it cuts the hair.
The best dog clippers use quality blades to create a clean, precise cut. They are made from stainless steel, ceramic, or a combination. Carbon coating is also used to provide a sharper edge and a smoother finish. Some manufacturers also coat their blades with a chrome-finishing agent to prevent rust. Others blend them with a silver alloy to resist bacteria.
Price
The first thing to look at when choosing a clipper is the unit's price. While a cheap price tag may tempt you, it is important to consider whether or not it will last as long as an expensive model.
If you are looking for a set that will last for years and provide professional results, a more expensive set may be worth it in the long run. But if you only need to clip your dog now and then, then there is no reason to spend hundreds of dollars on clippers that will only see occasional use.
Conclusion
Choosing the best dog hair clippers for your pet and your grooming needs is more personal than a simple objective comparison. All four pet clippers we tested scored highly in their ability to effectively, safely, and painlessly groom pets with thick undercoats of fur. The only other consideration you need to make is your preference for the style of clipper and the level of noise you are willing to tolerate when grooming.