An Easy Guide for the Pawrfect Dog Gift in Black Friday and Cyber Monday Deal!
Black Friday is part of the holiday shopping season. The Monday following the weekend after Black Friday is known as "Cyber Monday," when many people buy gifts online, and it has become a shopping event in itself. It's typically the biggest online shopping day of the year. 
If you consider your dog a member of the family, chances are you get them gifts for the holidays—we at DogCare certainly do! Even if you just get your four-legged friend a new toy or bone, they're sure to be excited to have a present waiting for them under the tree, and you'll be excited to know many of these dog gifts are already on sale now ahead of Black Friday.
Get on the nice list. Sign up for our newsletter to get all the best gift guides, deals and holiday planning advice.
Whether you're looking for something small and inexpensive or want to go all-out for your pup, we've got a wide range of amazing holiday gifts for dogs to choose from, including options for every type of dog—active, adventurous, couch potato and more. 
As dogs can't simply hand over a list of the gizmos and gadgets they desire. That puts added pressure on us, their human friends, to pick out the best toys and treats for our favorite pooches. Whether you're looking for a luxe puppy bed, a fun chew toy, or something more unusual for the canine who has everything, we've gathered the best DogCare-tested and staff-recommended gifts for dogs (and the people who love them!). We love finding gifts that are unusual, thoughtful, and well vetted.


What not to buy:
Avoid offensive and breakable gifts. You should avoid gifts and trinkets that look poorly made or breakable. Some pet toys are made with cheap plastic or have features that are easily broken.
Toys that are too small poses chocking risks as well as the potential to cause an intestinal foreign body. Balls and stuffed animals that are small enough to be swallowed are incredibly dangerous.
Do you like preparing delicious food or treats?
Make them homemade dog treats or ice-cream! If you enjoy baking, try making some dog treats. Make them some delicious, crunchy dog treats that can be used for training. Although real ice cream isn't great for your dog's gastrointestinal tract, it's easy to whip up some puppy-approved ice cream at home with ingredients you probably already have in your pantry. Blend bananas with plain yogurt and creamy peanut butter, then freeze overnight to get the right consistency. You can also make puppy ice pops with one basic ingredient: Chicken or beef broth. Simply pour it into a mold and freeze.
If you are looking to invest in your dog´s welbeing, here are our best selling products that you cannot miss.
For the dog that always needs a bath or being groomed: DogCare´s professional Grooming Clipper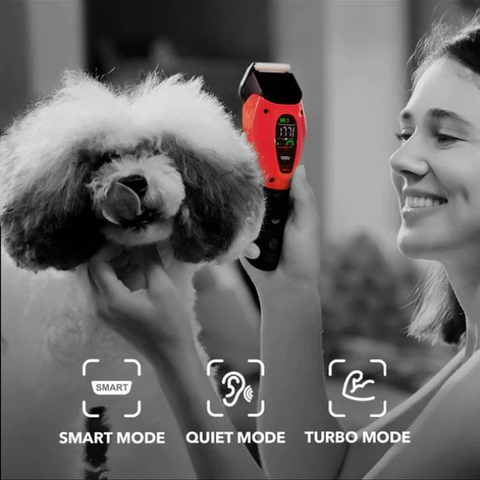 Every pampered pooch deserves a professional groomer at home, don't you agree? Then both of you deserve our dog grooming clippers . Meet the world's first smart pet clipper PC01. You can get professional-grade results at home with our three-mode cordless clipper.
With proper pet grooming, you will get rid of shedding, fleas, ticks, and various health conditions. Proper grooming is more than just having a cute pet. By grooming your pet, you will also be tackling potentially unhealthy conditions. It will also allow you to identify any underlying conditions or diseases early! This product will have a significant discount this Black Friday and Cyber Monday.


As well as grooming equipment, we do also offer our professional nail grinder.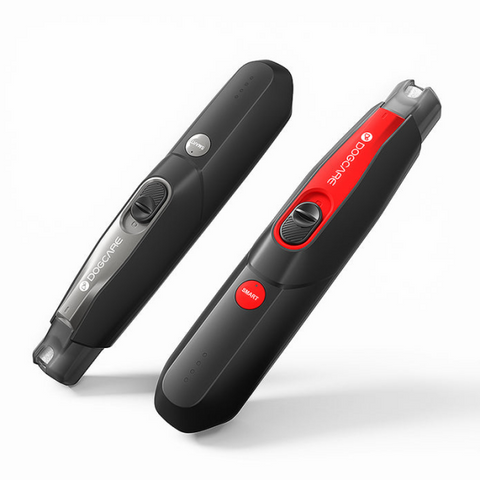 Although a dog nail grinder is a slower but safer tool than nail clippers for filing your dog's nails, many dogs don't like the sound or sensation, or the amount of time it takes. The DogCare Smart Pet Nail Grinder, however, is easy to maneuver around a grumpy or skittish pooch (or owner) because it is cordless and quiet, and it has a rubber surface that's easy to grip. A perfect combination of fashionable and ergonomic design. It's a product that sits beautifully in your palm.
It also offers three grinding speeds, ranging from a gentle but effective touch for the tiniest of dog nails and cats! to enough to grind down the toughest of nails. The LED Auxiliary light gives you a clear vision to prevent over-trimming. 
Start giving your pet healthier paws and make them head out in the world feeling confident and clean.
For the dog in training: Dog Care´s Training Dog Collar Receiver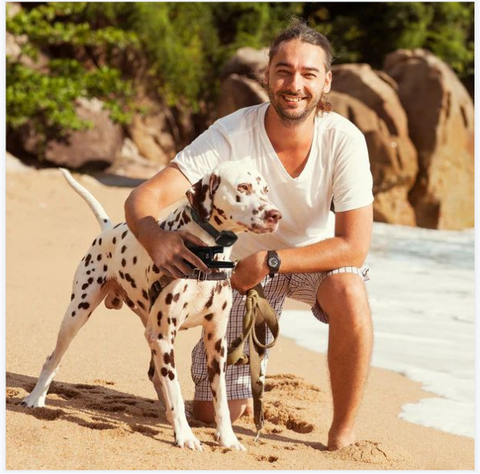 If your pup is still learning good behaviors, this collar is a great tool to continue with some training. It offers your dog off-leash freedom through training. DogCare Standard dog training system TC05 has everything you need. It can be fitted in all dogs, waterproof and is long lasting batteries will make sure you are always connected to your dog.
Get your collar by clicking here and do not miss the chance of this offer!
Make holiday shopping easy with help from our experts. Sign up for text message alerts to get deals, gift guides and shopping advice delivered straight to your phone or email.
The product experts at DogCare have all your shopping needs covered. Follow Reviewed on Facebook, Instagram and YouTube for the latest deals, product reviews and more!
Do not miss this amazing possibility for you and your furry friend. Happy Shopping!