2022 DogCare Holiday Gift Guide for Pets
The holidays are here and while you're shopping for gifts for him, for her and anyone else on your list, be sure to remember the furry friends in your life. All dogs big and small, young or old deserve a present (or two) this holiday season. Just because you catch your pets playing with cardboard or sleeping on a stray towel doesn't mean that they won't appreciate a custom designed water fountain or a sophisticated training collar. Here, we've selected some of our favorite gifts for dogs and cats, and their lucky humans too.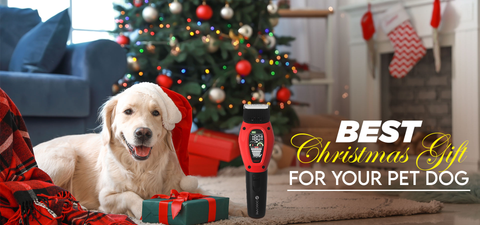 DogCare is not only pet, but as well human conscious and this is why all out products are well thought through. Whether improving cat or dogs well-being, health or becoming a more obedient and smarter pup, all our products will definitely improve your life and your furry friend.

It has been an amazing year, with lots of learning and upgrading the quality of out gadgets, and now we will present you the best ones for you to have a better insight from our groups of experts! 


Healthy and Beautiful New Year

Cat Water Fountain


(DF02 Pet Water Fountain for Only $32 with code Dogcare123)


A source of clean running water encourages pets to drink—which can play an important role in long-term health, especially for cats.

Our CatCare Ultra Clean Pet Water Fountain it's simple to clean, easy to maintain, and very quiet. Its smooth surfaces, lack of crevices, and small number of parts made cleaning and reassembling a breeze. It holds enough water that you'll need to fill it only once or twice a week and replace the filter about every 90 days. We also like that it runs silently, so long as it's not running low on water. 

As mentioned above, most pet parents do not realize that cats are chronically dehydrated. Dehydration can lead to many health issues, including urinary tract infections and kidney disease. Our CatCare Water Fountain studied thoroughly every detail cats need in order to provide them not only a well design but also a useful and helpful product for their wellbeing.


Grooming Clippers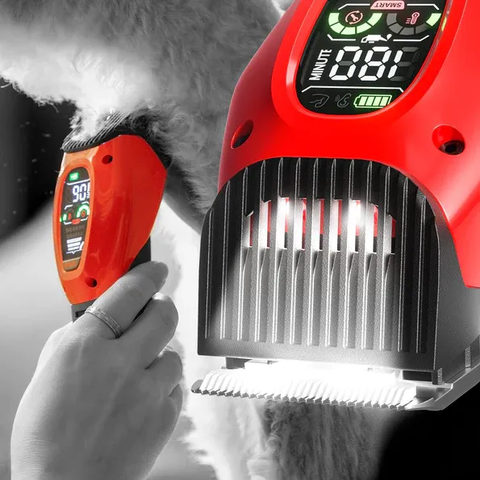 (PC01 Intelligent Dog Grooming Clipper for Only $108 with code Dogcare123)

If grooming your pet turns into a nightmare, you might want to check out the Short & Sweet DLX Smart Pet Clipper from Dog Care. It is the world's first smart pet clipper . Quiet and gentle clipping under Quiet Mode operating in low noise, best for sensitive pets. This could be a game-changer for your grooming routine.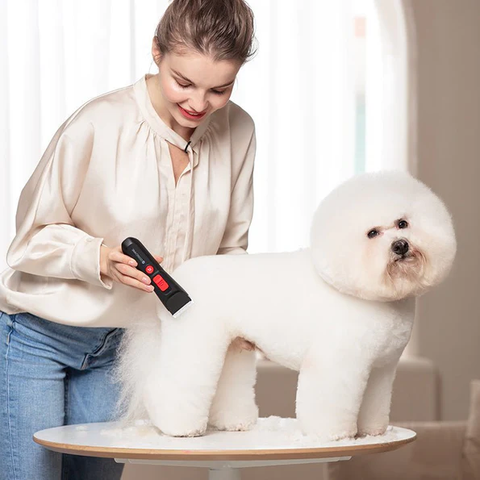 (PC03 Ultra Quiet Pet Clipper for Only $45 with code Dogcare123)


The DogCare Ultra Quiet Pet Clipper proved to be a cut above the rest, claiming the top spot in our customers review with ease. Original Smart Mode senses the level and thickness of pet hair and automatically adjusts to optimal speed. The size, weight, and shape of the clippers, along with their noise and vibration level, are just right. The battery charging and life are exceptional, cleaning is simple, and the accessories included are just what you need and nothing more.
Nail Grinders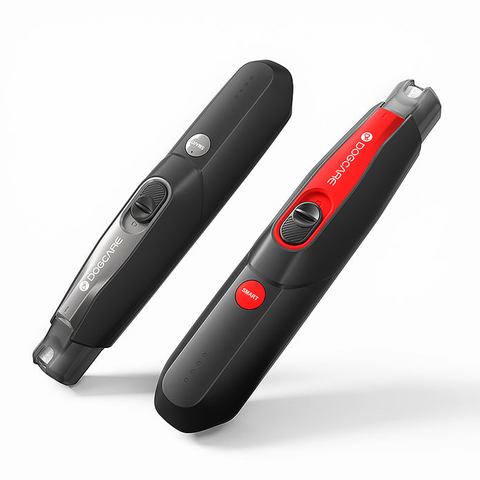 (Pet Nail Grinder for Only $45 with code Dogcare123)

You probably need to trim your dog's nails every four to six weeks. Using a nail grinder—if your pet will tolerate the sound and feel—is a method that makes it all but impossible to accidentally cut your dog. The DogCare Smart Pet Nail Grinder is our hands down favorite tool for the job because it is safe, cordless  and quiet. The LED Auxiliary light gives you a clear vision to prevent over-trimming, and it offers 3 Trimming Mode to accommodate multiple dogs' nails, from the tiniest Chihuahua nails to the thickest of Rottweiler talons.

Smart and Obedient New Progress
Dog Training Collar

Here are our 3 favourite Dog Training Collars

1.The Advance Dog Training E-Collar TC01 uses ultrasonic, and vibration correction to help curb unwanted behavior. It provides 3 safe and humane training modes including Beep, Vibration, 1-99 levels Safe Static Mode. Up to 1000ft Remote Range. It is flexible to train your dogs no matter indoor or outdoor. Basically, it's the collar of the future. Check more clicking here.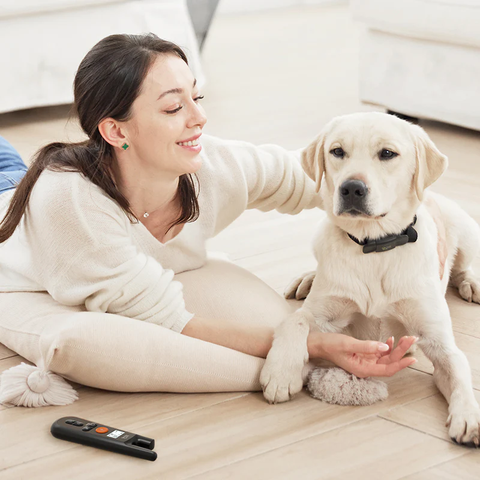 (TC01 Dog Training E-Collar for Only $30 with code Dogcare123)


2.If you're an outdoor enthusiast, you are probably familiar with our Standard Dog Training E-Collar (TC05).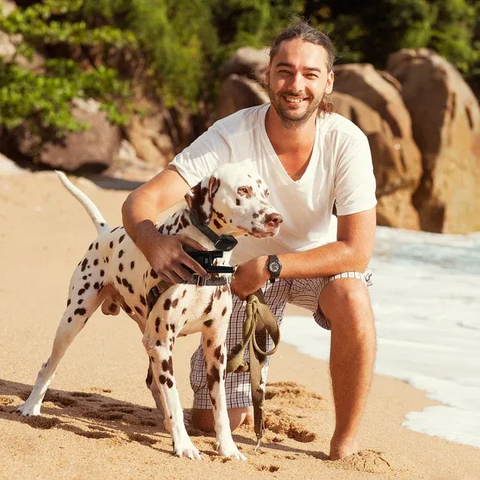 (TC05 Dog Training E-Collar for Only $36 with code Dogcare123)


The experiences you share with your dog while being outdoors in the field create a unique bond with your dog. However, before heading out into the field, it's essential to make sure your dog is trained, and the best way to do that is by starting with this training collar. 

3.The Standard Dog Training E-Collar (EC11) was designed with trainers and their loved best friends in mind. The compact and lightweight design has a 656-feet range to prove that as well as training up to 3 dogs with one remote! Not only it fits every dog but also is water proof as well.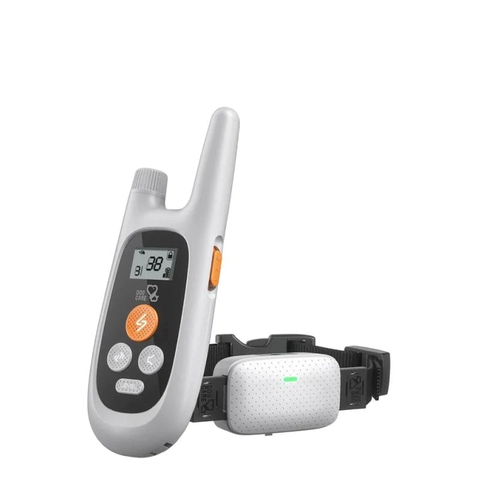 (EC11 Dog Training E-Collar for Only $36 with code Dogcare123)
Dog Barking Collar


While a dog might find barking to be a helpful alert system for strangers or to communicate with other dogs, if perpetual, it can lead to disruptive behavior. The DogCare Automatic Smart Bark Controller dog training collar provides dog owners with an affordable solution to stop obnoxious barking and nuisance behavior.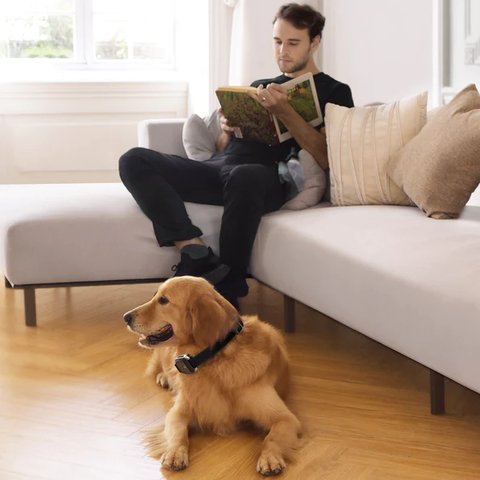 (Dog Barking Collar for Minimum Price of $27 with code Dogcare123)


REMEMBER: Every Collar needs to be used under a professional Dog Trainer for a safe and better usage.

Don't Forget Gifts for Dogs and Cats This Season

Holiday gifts for dogs and cats can bring joy all around, to both the animals themselves and their owners. Most people enjoy seeing their pets receive great toys, snacks, and accessories. Now that you know the best gifts for dogs and cats, you're ready to start shopping for all the animal lovers in your life.
As long as your dog gifts, cat gifts, gifts for dog lovers, and gifts for cat lovers come from the heart, we're pretty confident that the pet (or their parent) will be appreciative.

Do not miss out our deals and subscribe to our newsletter, where we send exclusive discounts and sale weeks! You can unsubscribe any time but rest assured our products are top listed and guaranteed to ensure enriching parents and furry kids a bond that is hard to break! So just take a look and for any suggestions and questions do not hesitate in getting in contact with our special team!

Happy Holidays and we appreciate you were there with us all year along!