What are the main functions of the dog trainer?
What is a Dog Trainer?
What Are the Major Functions of a Dog Trainer?
How Do You Effectively Use a Dog Trainer to Train My Dog?
What Are the Precautions for Using a Dog Trainer?
Is It Possible for a Dog Trainer to Cause Any Harm to a Dog?
What is a Dog Trainer?
A dog training collar is a device that can assist the owner in training the dog to obey commands and correct some misbehavior and is widely popular among pet owners. DogCare's Dog Training Collar consists of a remote control and a receiver, which is a collar worn around the dog's neck and stimulates the dog through three modes: vibration, beeping, and safe static current.
It can be stated that DogCare dog trainer is a device that has gained soaring popularity within the market recently. That is primary due to the fact that the device is integrated with a whole lot of variety of advanced technology, especially, safe static current technology. Furthermore, it is considered that the new tech is of superior performance. Consequently, the result of effect of dog training is significantly awarding in a promising aspect, thus, our device is well-reputed and considerably recognized by a great number of pet owners, allowing us to receive exception feedback nonstop.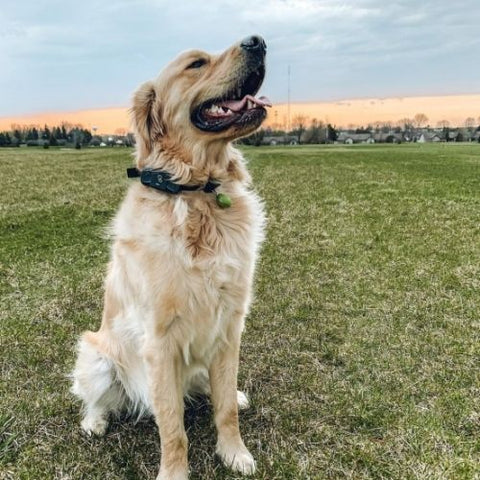 What Are the Major Functions of a Dog Trainer?
1.There are in total three training modes: respectively, beeping, vibration, and safe static current.
2.Beeping mode: The collar around the dog's neck produces a beep to stimulate the dog.
3.Vibration mode: the collar around the dog's neck to produce vibration to stimulate the dog.
4.Safety static current mode: the collar around the dog's neck to release static current to stimulate the dog, 1-99 levels adjustable, safe and harmless.
5.Adjustable collar: suitable for dogs of all sizes, the collar can be from 9.8 inches to 24.8 inches.
6.Suitable for by multiple dogs: up to 9 dogs can be trained at the same time, can fully meet the multi-dog family.
7.Waterproof: with waterproof function, dogs by nature love water, in the case of dogs in contact with water can still be trained.
8.Long distance: up to 1,000 feet training.
9.LCD display: the device can display the training status in real time.
10.Long standby time: The remote control can standby for up to 45 days after fully charged, and the collar can standby for 15 days to meet the needs of training anytime and anywhere.
11.USB power supply: It can be charged in various ways such as laptop power supply, portable charger, etc., and can be fully charged quickly in two hours.
12.Safety lock: effectively prevent accidental triggering, and from causing burden to the dog.
It is precisely because the shock collar for dogs has so many powerful functions that it has gained the recognition of consumers. Once it was launched, it caused a sensation in the market and became a star product in the pet industry.
Shock collars can be incredibly useful and SAFE tools for training your dog. In many ways, they are safer and gentler than traditional collars and harnesses. Whether you can't wait to start training your dog, and get to know more about it, just keep reading on, here are the tips that we recommend for using a shock collar as a training tool.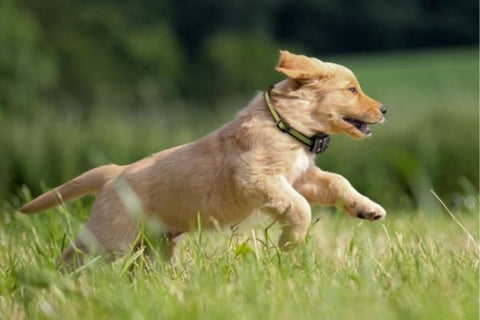 How Do You Effectively Use a Dog Trainer to Train My Dog?
Before training your dog with the device, it is imperative to make sure that the remote control and collar are both powered up. The primary preparation is to help your doggo wear the collar on its neck properly in a comfy way, after which you are all set and ready for picking up the remote control to start training your dog.
If you expect behavior from your dog, but you don't tell them what you want, just correcting them with the shock collar isn't going to do a bit of good.Show your dog the behavior you're looking for. This is going to be a repetitive process and may take a few weeks. For instance, when your dog is very excited about seeing other animals or things while showing tendency to dashing uncontrollably, what you can do is to click the button on the remote control to stop your dog from undesired behaviors, either in the modes of vibration, beep or static current mode. Well, it is as well contributing to use treats, specific words, and the shock collar to reinforce the behavior you want. Pretty soon, you can use just a cue on the shock collar to ask your dog to do a particular skill.
If the dog stops the current bursting action, it is alright to stop the stimulation. One thing to take in to account is that patience is the key; oftentimes, you only need to repeat a few times for the dog to understand your intentions. With that being said, when you choose to use a shock collar for training your dog, your eventual goal is to have a dog that is so well trained that you can leave the shock collar behind or use the vibrate setting only.
What Are the Precautions for Using a Dog Trainer?
It is highly noted that the bark collar for dogs cannot be used on dogs under six months old or pregnant dogs. When training, it is recommended to start with the beeping sound; if the effect is not obvious, then you can slowly walk your way up and use the vibration mode, followed by the lowest level of micro-current mode. Nonetheless, it is worthy of your attention that do not use the highest level of training directly. Well, when working with particularly naughty dogs, you may be can try slowly increase the level of current, in the process of observing the dog's reaction, and then make the appropriate adjustments accordingly.
Ultimately, appropriate training collars can help you to enjoy your daily dog-walking adventure. Dog Training Collars are more like a training tool, and you should never use electric dog collars on your dogs without the right instructions. According to the concept, bad or unwanted behaviors are followed by punishments. This decreases the probabilities of the behaviors being repeated again.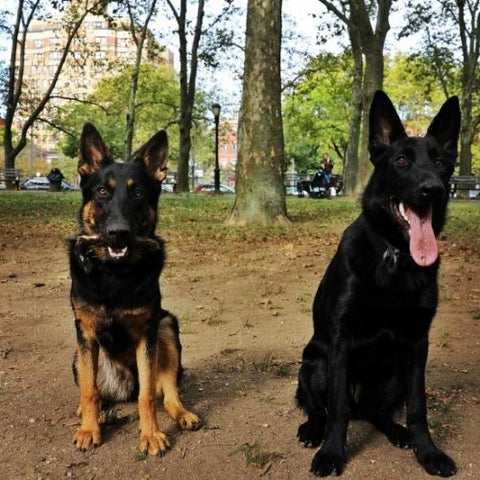 Is It Possible for a Dog Trainer to Cause Any Harm to a Dog?
Most pet owners can accept vibration mode and buzzer mode, but cannot agree with quiescent current mode. In fact, DogCare's dog shock training collar is very different from traditional electric shock dog training devices on the market. The traditional electric shock collar will bring great pain to the dog, and will make the dog fearful, fragile, and timid when used for a long time. It is often in a state of high tension, and it will eventually become two extremes. Either he is more rebellious and even bites his owner, or his life is in danger.
DogCare's dog training collars use a kind of safe quiescent current mode. This current is very weak and gentle. It is like the static electricity generated when we usually wear sweaters. It can give the dog a certain stimulus to distract the dog's attention. This kind of stimulus will not even be felt if it is placed on the human body. So it is a safe and efficient training method.
The bark collar with remote has been proven by millions of consumers to be a truly effective way to train dogs and has gained the trust of the majority of consumers, making it the most popular dog training device.
Hopefully that the above explanation can be insightful for you when it comes to dog training practice. Done correctly, shock collar training can eliminate problem behaviors, or create helpful skills, and eventually eliminate the undesired behaviors of your loved little furry one altogether.